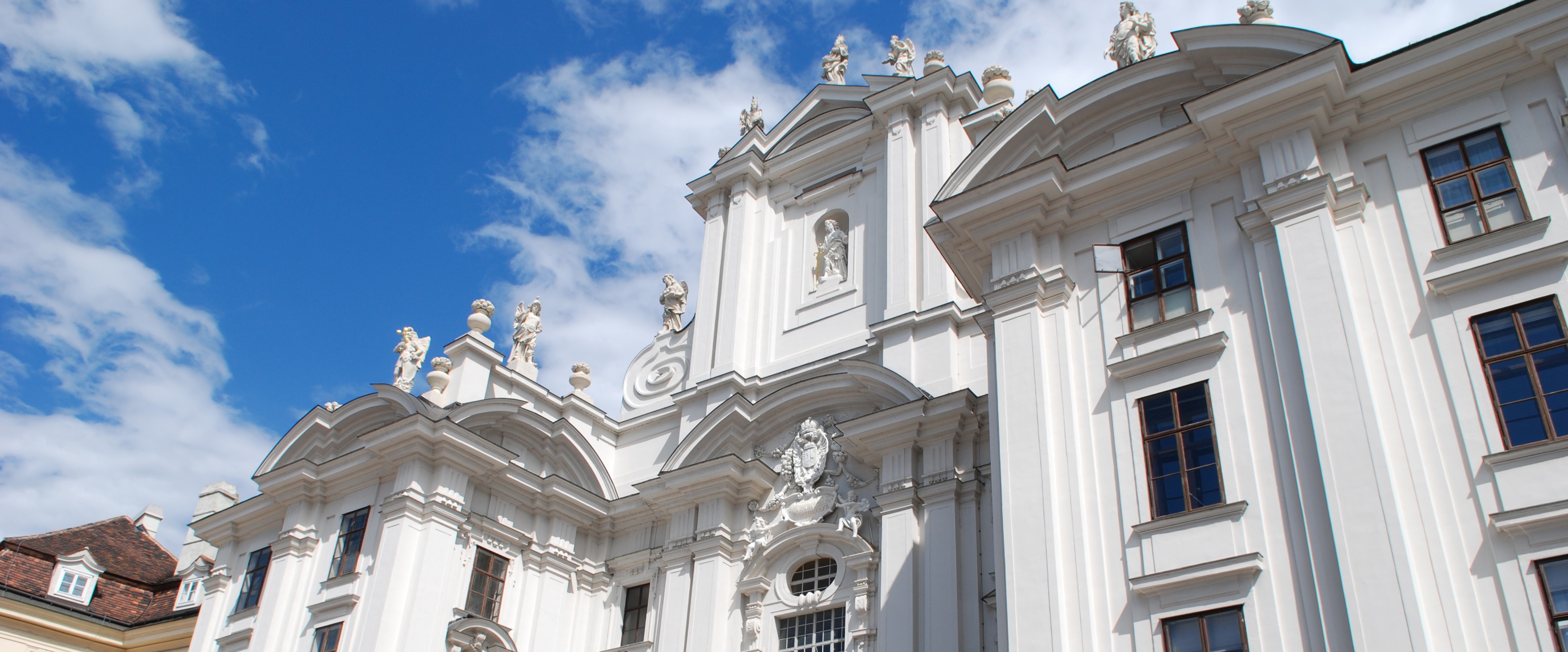 Church at Court
The History of the Church
Under the Babenberg dukes, the wooden castle chapel of St. Pancras had been replaced in 976, by a church made of stone in Romanesque style from 1080 to 1221.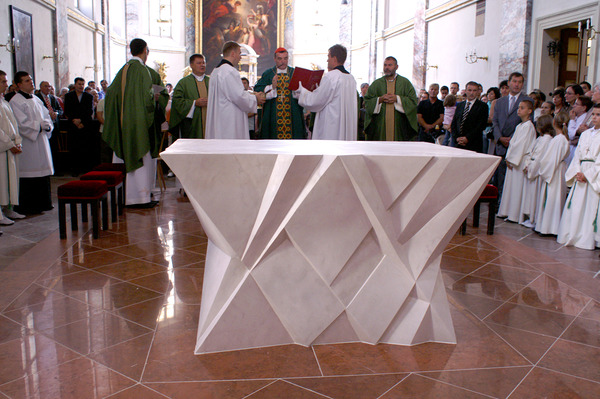 In 1386, Duke Albrecht III donated the castle and chapel to the Carmelites, often colloquially called the "White Brothers". Now the three-aisled Gothic hall church, known in the Middle Ages as the "Church to the White Brothers", was built. The name "To the Nine Choirs of Angels" probably dates from the year 1568, when the Jesuits took over the church with St. Peter Canisius as the first church rector.

After a great blaze in 1607, the old church was rebuilt in the Jesuit Baroque style. Since then, the four chapels built on each side have given the impression of being a five-aisled church. With the dissolution of the Jesuits in 1773, the church became a Garrison church for 10 years and later a parish church until 1908. Then, the Jesuits took over the church again until 1952. In 1969 the church became the seat of the Croatian Catholic Mission.
Architecture
Coming from the "Am Hof" square, the magnificent facade of the church, which was redesigned in 1662, immediately catches one's eye. Upon entering the church, its Gothic origin and its later Baroque transformation become apparent through the addition of the side chapels. In the apse, the partially walled-up Gothic windows, but only recognisable from the outside, and the coffered ceiling are striking. The walls are richly decorated with stucco works, although the most beautiful are above the women's altar on the left, depicting the Assumption of Mary.
The front of the room is dominated by the largest altarpiece in Vienna: "Maria, Queen of Angels", an artwork by the painter Johann Georg Döringer from 1798. The side chapels are individual works of art. From the many sculptures made of wood and stone, the Annunciation on the triumphal arch from the high baroque period is particularly astonishing.
The Parish Church of the Croatians
The church, supervised by Franciscans from Croatia, is currently the parish church for all Croatians, who live and work in the Archdiocese of Vienna. The language of the services is Croatian.