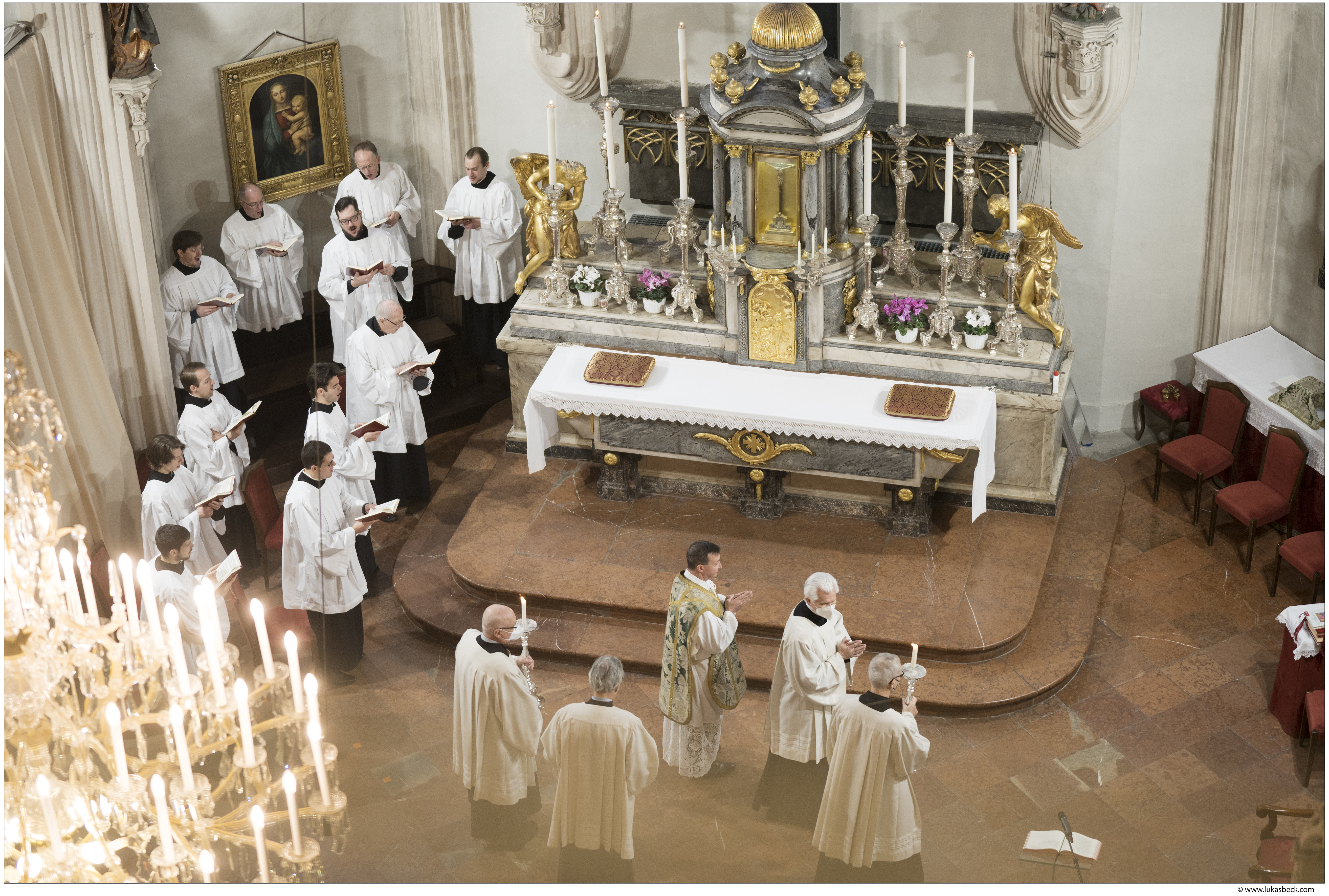 Hofburg Chapel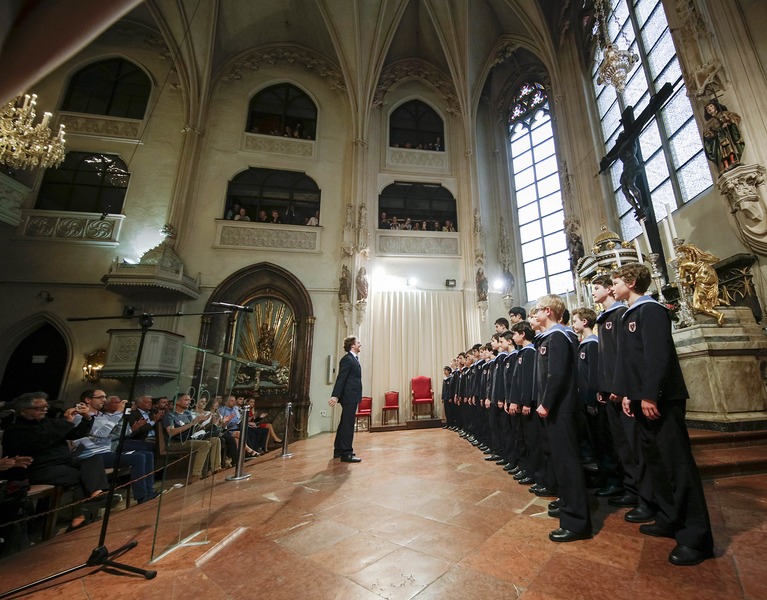 The Chapel was donated by the Habsburg ruler Albrecht I. (1255-1308). The Chapel was first mentioned in a document in 1296. During the rule of Albrecht II. (1298-1358) and Friedrich III. (1415-1493) several conversions and extensions of the Chapel's structure took place.
From the 16th century on, galleries and oratories were built in the Chapel, which date back to Maria Theresia's rule (1717-1780). It was restructured in 1802, under Emperor Franz II.'s rule (1768-1835), with strong influences from Romanticism, receiving its current appearance.
The four cornerstones of the layout remain from the original design, depicting Christ the Saviour, Mary with baby Jesus, John the Evangelist and Archangel Gabriel.
The Hofburg Chapel is the seat of the Vienna Hofmusikkapelle (Hofburg Music Chapel), whose construction dates back to the 15th century. After the end of the World War I and the k.u.k. Monarchy (in 1918), the newly restructured Hofmusikkapelle was added to the agenda of the young republic in 1924.
To this day, from mid-September to the end of June, the Vienna Boys' Choir, members of the Vienna Philharmonic, the Gentlemen's Choir of the Vienna State Opera and the Choralschola of the Vienna Hofburgkapelle organize the musical part of the Sunday Masses on 09:15 a.m. in the Hofburg Chapel, with a focus on the Masses by Haydn, Mozart, Schubert and Beethoven.
Further information can be found at: http://www.hofmusikkapelle.gv.at