Castle Chapel Schönbrunn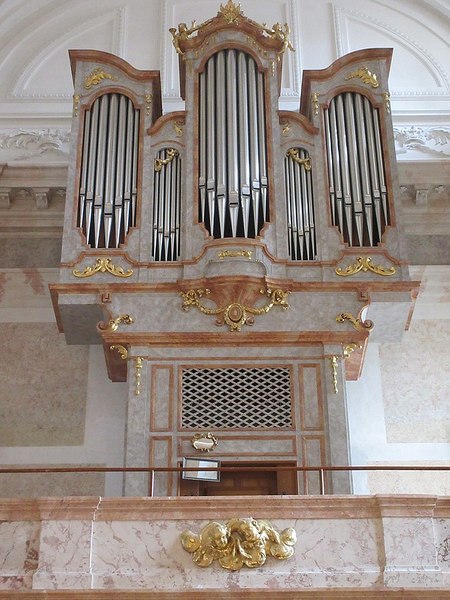 It's recorded that since the reign of Emperor Joseph I (1678-1711) services of the Habsburgs have been celebrated in the Castle Chapel. Empress Maria Theresia (1717-1780) instructed in 1743 several prestigious artists, like the famous Baroque painter Paul Troger, Giovanni Battista Pittoni and Daniel Gran, for a new artistic refurbishment and styling of the Chapel.
The consecration of the modified Castle Chapel took place on 29th April 1745 by Archbishop from Vienna Sigismund Graf Kollonitsch. Originally the chapel was consecrated to Mary Magdalene, with the refurbishment it received though the Patronage of Mary's wedding.
Amongst other imperial ordenances the second marriage of Emperor Joseph II (1741-1790) took place in the Castle Chapel. Emperor Franz Joseph I, died in 1916 in the Castle Schönbrunn, has been interred there.
In the Castle Chapel Schönbrunn tour groups from all over the world, Roman Catholics, as well as all related ecumenical confessions can celebrate worship (after registration). Religious-interested tours are possible. "See the Backstage Church" (after registration) at anytime around the clock.
Contact:
Telephone: +43 (0) 664 5155236
Email: rektorat@schlosskapelle.at
The chapel is opened both before and after Church services for sightsseeing:
September - June; Every Sunday at 10:00 a.m. and nearly all holidays as well as Christmas Eve midnight Mass (24th December).
More about the Castle Chapel Schönbrunn and Service times you can find here: www.schlosskapelle.at